Off-Season Trips:

2014 Houseboat 75'x22'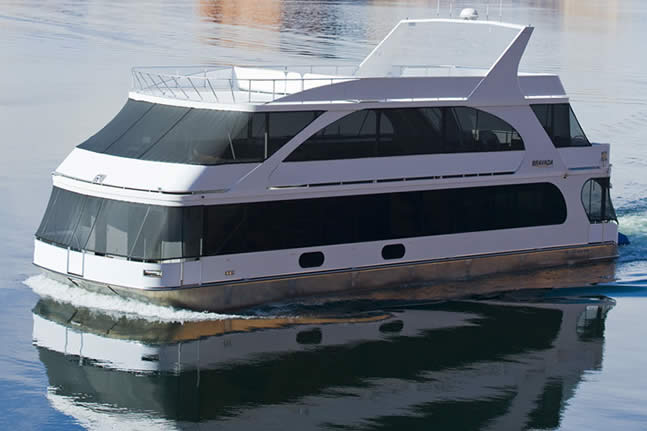 Off-Season Houseboat Use:
All owners of a Lake Powell Timeshares houseboat share are entitled to off-season use of their houseboat. When using the boat during the off-season, owners are only required to pay a nominal daily rate and turn around service fee. Simply submit your request for off-season use dates to your houseboat management company, and they will help you take care of the rest.
Lake Powell Off Season:
Generally considered the 8 months of October thru May, there is plenty of available time on the houseboat to take a 2nd trip at a greatly reduced price, making your prime week houseboat share even more of a value. Whether you want to do some serious fishing, take the houseboat further up lake to explore places you've never been before, or just enjoy the privacy of your luxury houseboat accommodations amidst breathtaking surroundings, the off-season provides a very cost effective way to get more days on the lake. And if you like the idea of not seeing too many other boats out when you venture out, then off season use is the perfect way to avoid the busier times of the year when you are more likely to compete for the best anchoring spots.
Limits?:
Off-Season use is on a first come first serve basis anytime of the year.
Costs:
The nominal cost of $100 per day, plus the current cleaning / turn-around fee.