Partners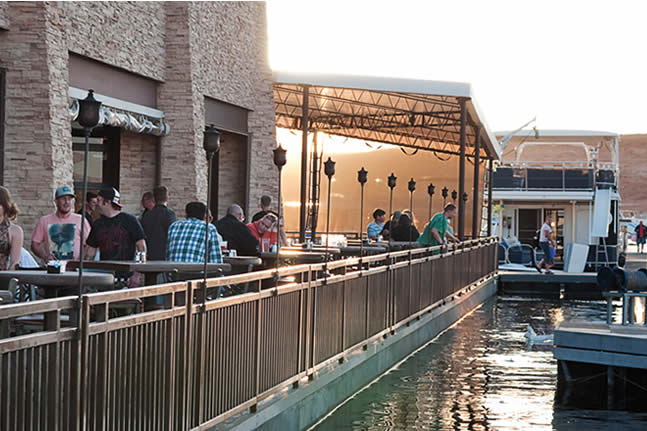 Antelope Point Marina:
The Point at Lake Powell is the newest facility on the lake, operated at the newest marina. Antelope Point Marina is located just 5 miles east of Page, Arizona in Navajo Nation territory within the Glen Canyon National Recreation Area. Lake Powell Timeshares launches houseboats exclusively at the Antelope Point Marina, taking advantage of world class service and amenities for your houseboat vacation. From the moment you arrive, your every need is met by trained and courteous staff ready to assist you in a hassle free luxury houseboat vacation.
Services:
Expert Launch and retrieve
Full houseboat turnaround services to get the boat ready for the next owners trip
24 Cart service to bring all your gear onto the boat.
Coast guard certified piloting service Full service fueling.
Certified marine mechanics.
Anchoring and service.
24 hour security Full service bar and restaurants at the marina village.
Management:
Lake Powell Timeshares initially pairs each houseboat LLC with an experienced third party management company that handles everything concerning the boat, stem to stern. Owners can rest assured that there are trained professionals managing the affairs of the boat, making sure everyone has a great houseboating trip, and protecting their investment year round.

Maintenance Scheduling
Storage
Regulatory Filings
Use Scheduling
Ownership Cert. Management
Registration Renewal
Records Keeping/Filing
Trip Reports
Detailed Accounting
Annual Budget Preparation
Bill Payment
Billing
Annual Meeting Organization
Board Meeting Organization
Rules and Regs. Enforcement
Routine Visits to your Boat
Insurance Management
Consignment Services
Lake Powell Timeshares will list and sell on consignment free of charge the houseboat share of any customer that has made a deposit on a new Lake Powell Timeshares houseboat. Listing service includes free photography / video should none already exist, prominent placement on the Lake Powell Timeshares website, fielding of initial inquiries, and facilitating the transaction.