Rainbow Bridge: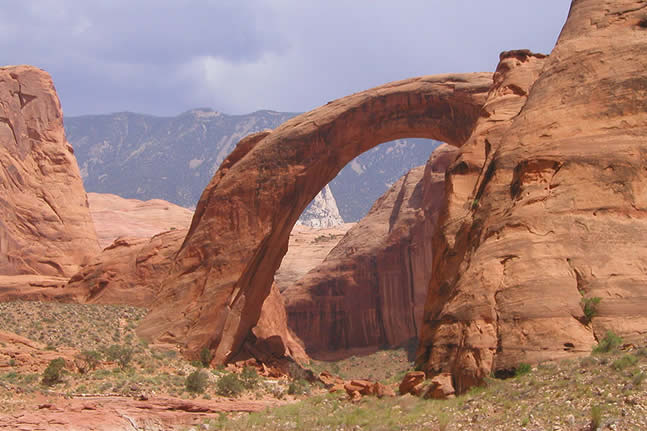 Rainbow Bridge:
Officially named as a National Monument in 1910 by President Taft, Rainbow Bridge had been a sacred site known only to the Native Americans living near the foothills Navajo Mountain. They named the bridge Nonnezoshe or "rainbow turned to stone."

Once discovered and publicized by the outside world, many visitors, such as Teddy Roosevelt made the long trek on foot and horseback to seek out he isolated canyon that had safe guarded this amazing formation for thousands of years.

Today, visitors to Lake Powell from all over the world get to experience seeing Rainbow Bridge as part of various tours that take people on site seeing trips for the day.

And for many houseboaters, no trip to the lake is complete without a ski boat excursion to Rainbow Bridge where they can conveniently tie up at the courtesy dock and walk the rest of the way, typically less than a mile depending on current water levels.